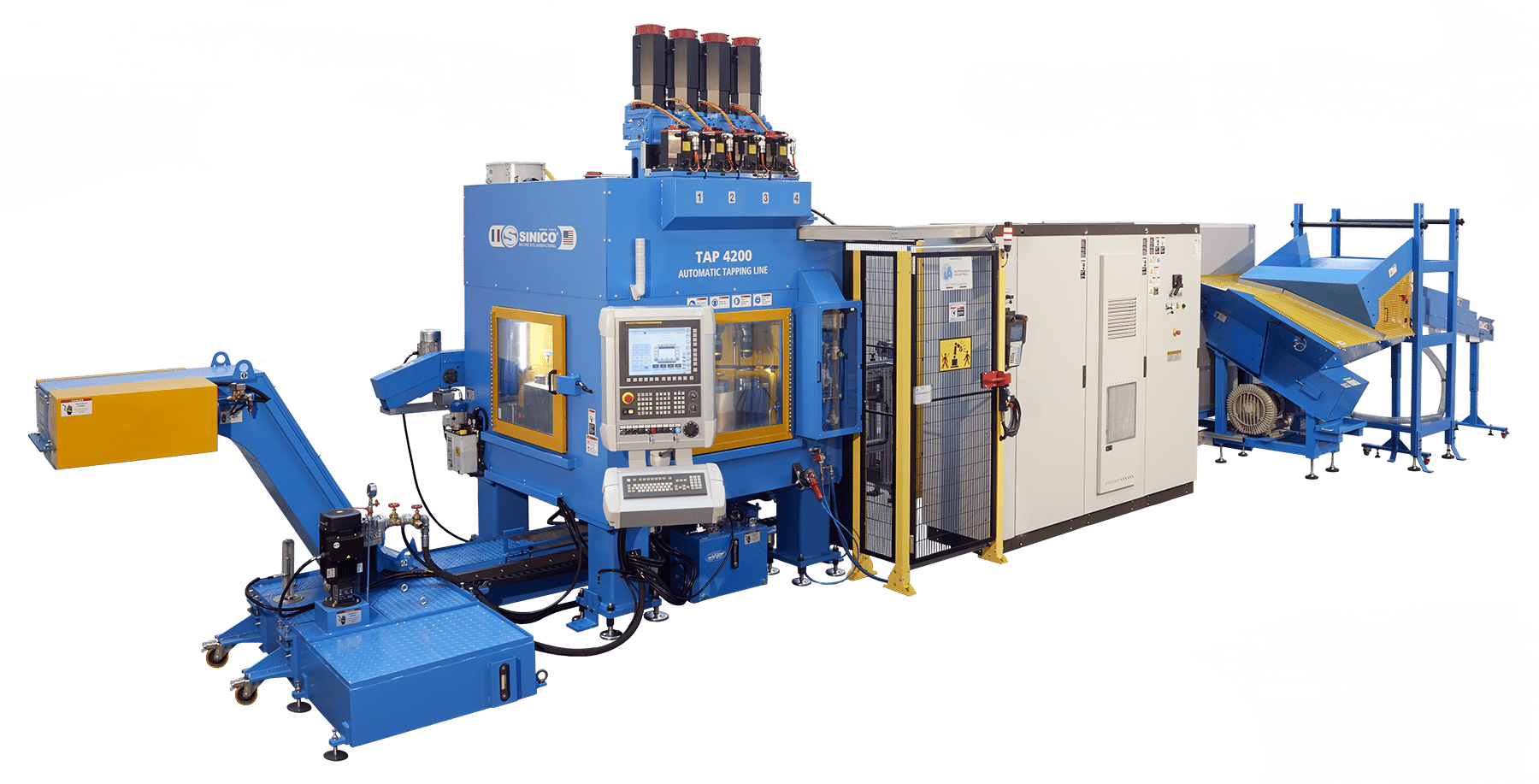 General dimensions
2.560 x 4.100 x 3.200 mm
Automotive components
Anthropomorphic robot on request
Tapping dimension max
M36, G 2 ¼", NPT ¾", BSF 1 ½"
Standard workable length max
80 mm
Workable diameter min.-max
20 – 80 mm
Spindle joint
ISO 50 – HSK 63
Spindle power
14kW, 18.5kW
Spindle rotation range min.-max
20 – 2.000 rpm
Longitudinal axis length
"Z": 160 mm
Contact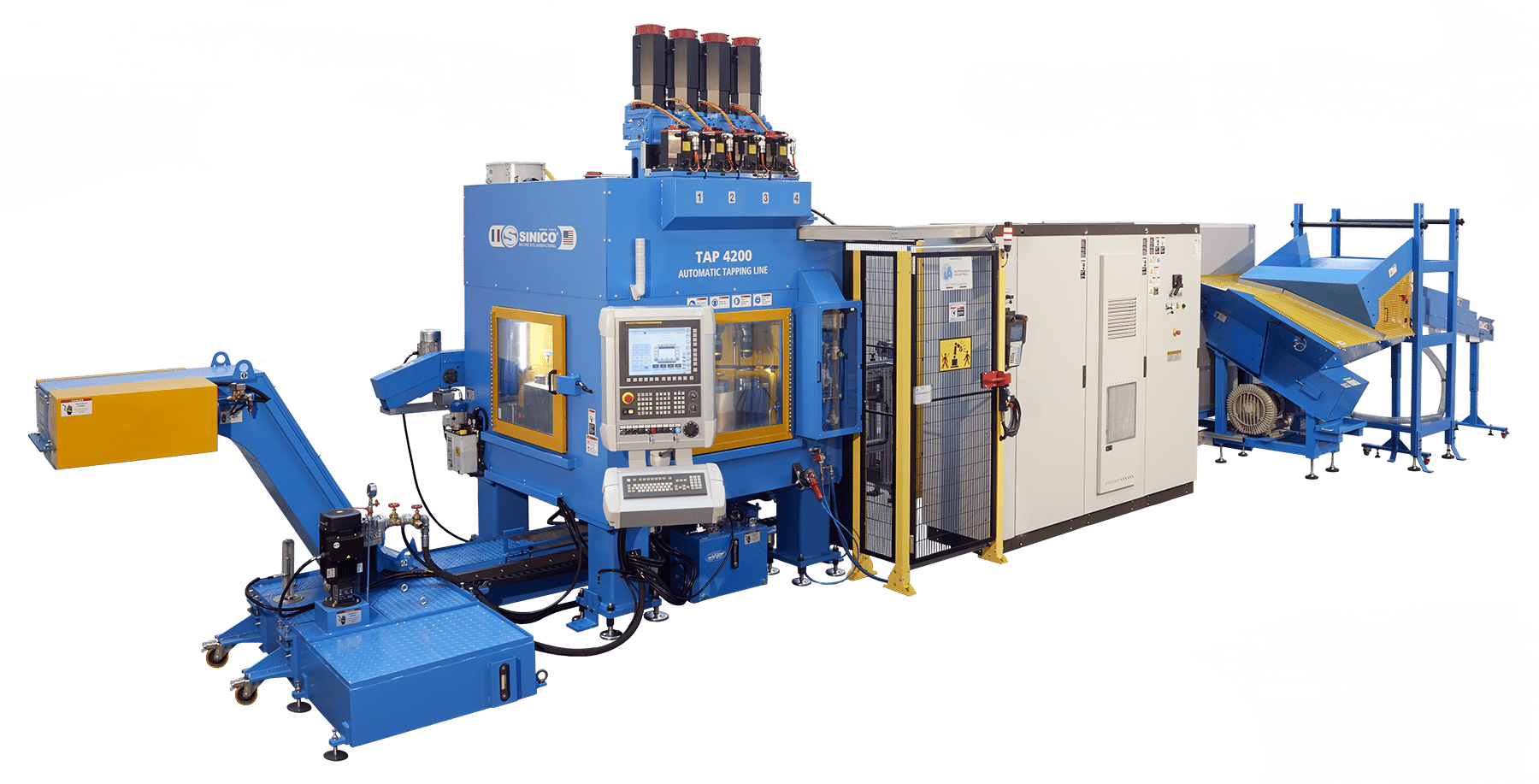 Electric system standard series CNC
Fanuc
• Vibrating container • Marker
Tap 4200
4-operating units transfer machine with vertical axis for forged, casting blanks parts machining.
Machine productivity up to 1000 pieces/hour.
Automatic numerical control machine with high productivity, designed for the machining of small and medium pieces: bar diameter from 80 mm, finished piece length up to 120 mm. Excellent performance for all types of machining. It is able to perform tapping processes.