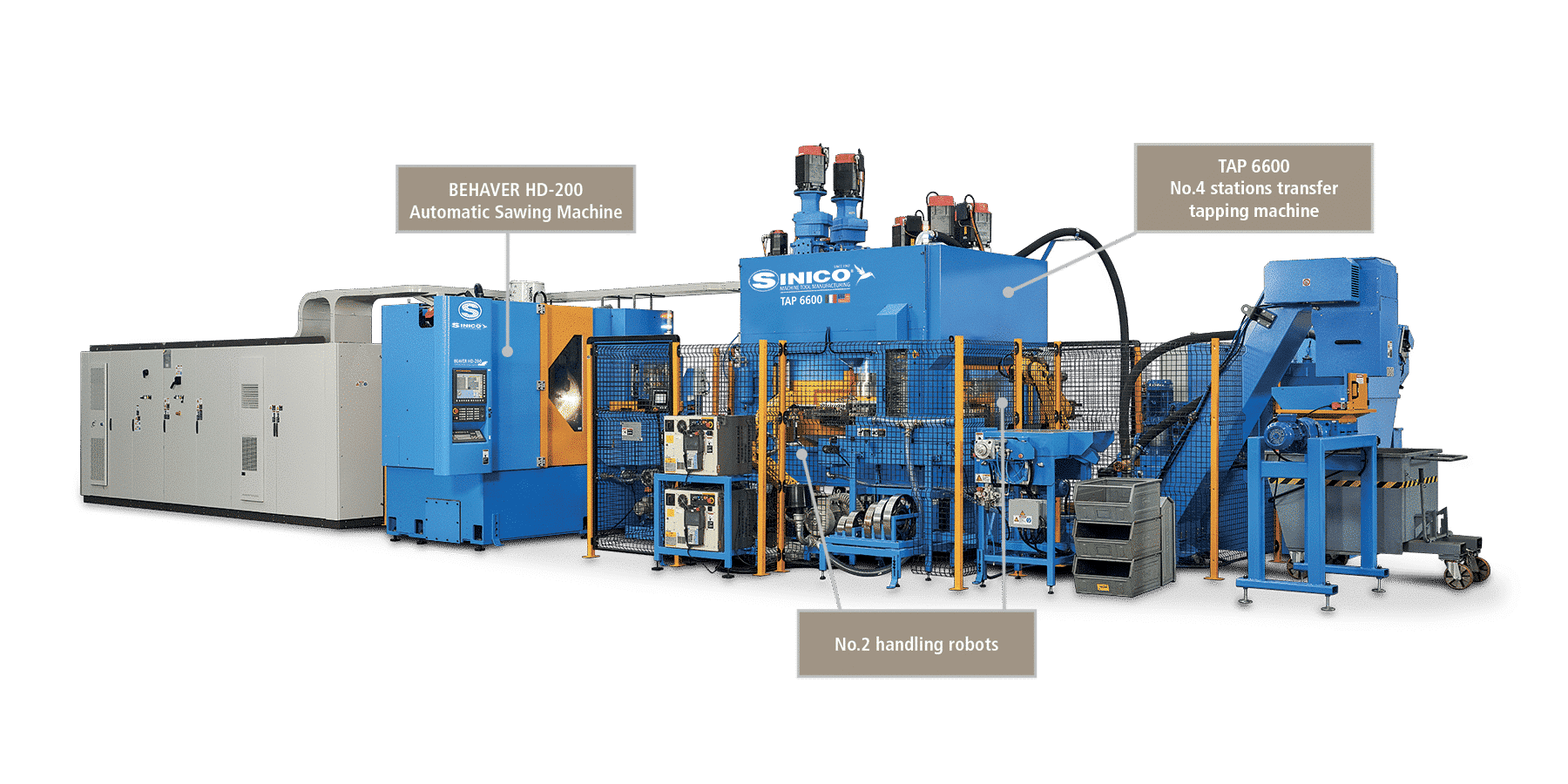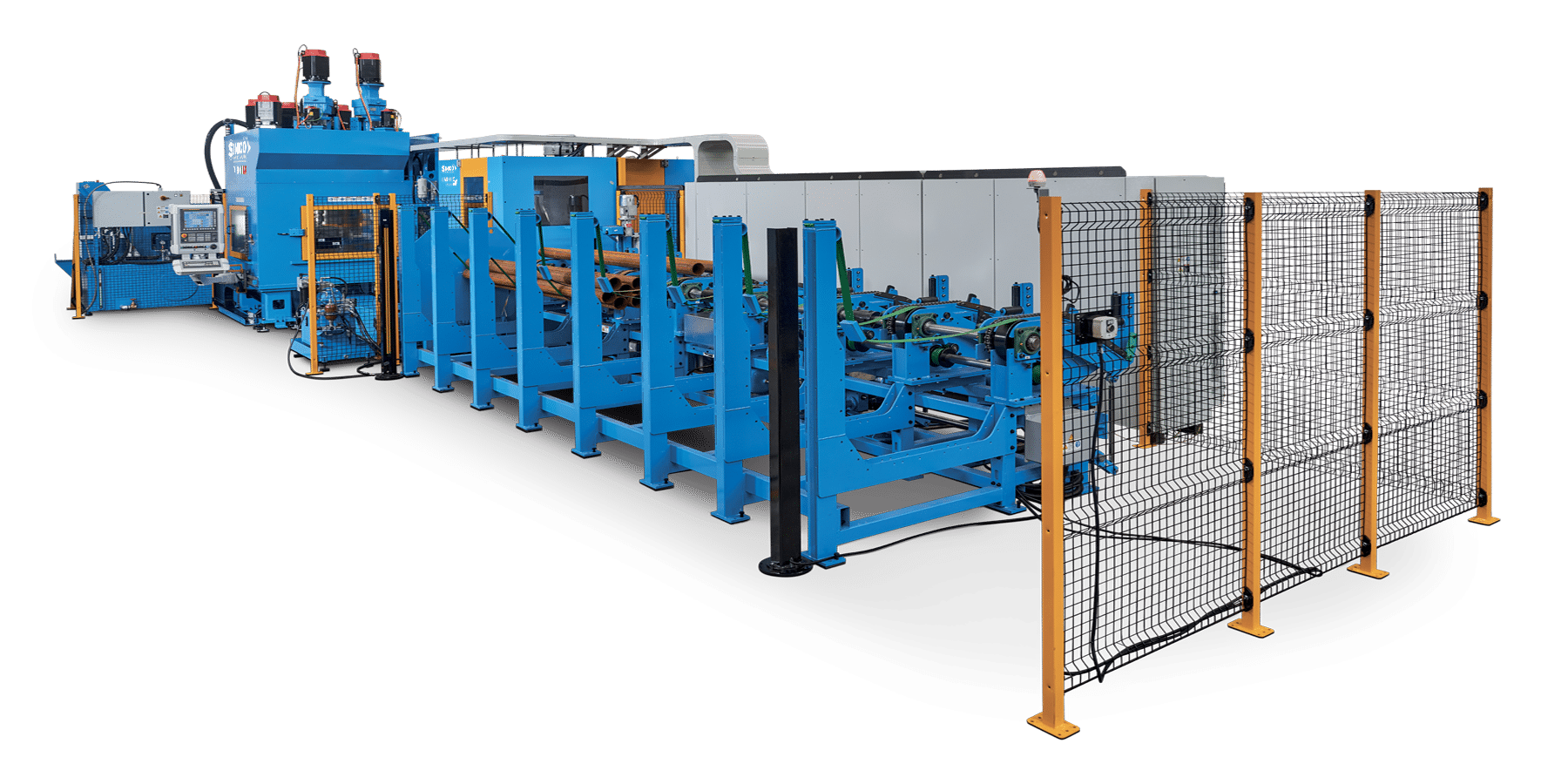 All the data below refer to the model shown in the sheet.
Machine weight: 20000 Kg
Overall dimensions: 2.250 x 2.250 x 3.950 mm
CNC: Fanuc
Machine tending: Anthropomorphic robot on request
Max tapping size: 6 "NPSM, 3" NPT, M120, UNC 2 ¾ "
Standard workable length ma: 150 mm
Min-max workable diameter: 20 – 200 mm
Spindle connection: HSK 80 – HSK 100
Spindle power: 15kW, 22kW
Number of operating units: 6
Min-max spindle rotation speed: 20 – 2.000 rpm
Longitudinal axis travel: "Z": 160 mm
Contact
Contact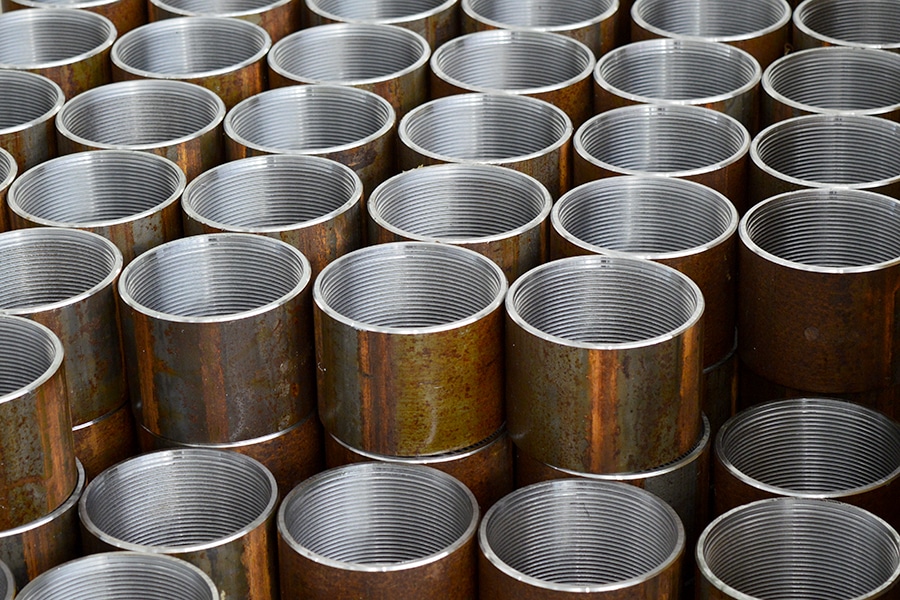 Machined parts: Sizes from 2 "to 6"
Most of the pieces used to build the Tap 6600 were produced in our workshop.
From the loader to the automatic hacksaw to the machine enslavement to the unloading of the finished piece, everything is automated and in line.
Compared to the machines of the same segment, the Tap 6600 is able to reduce processing times.