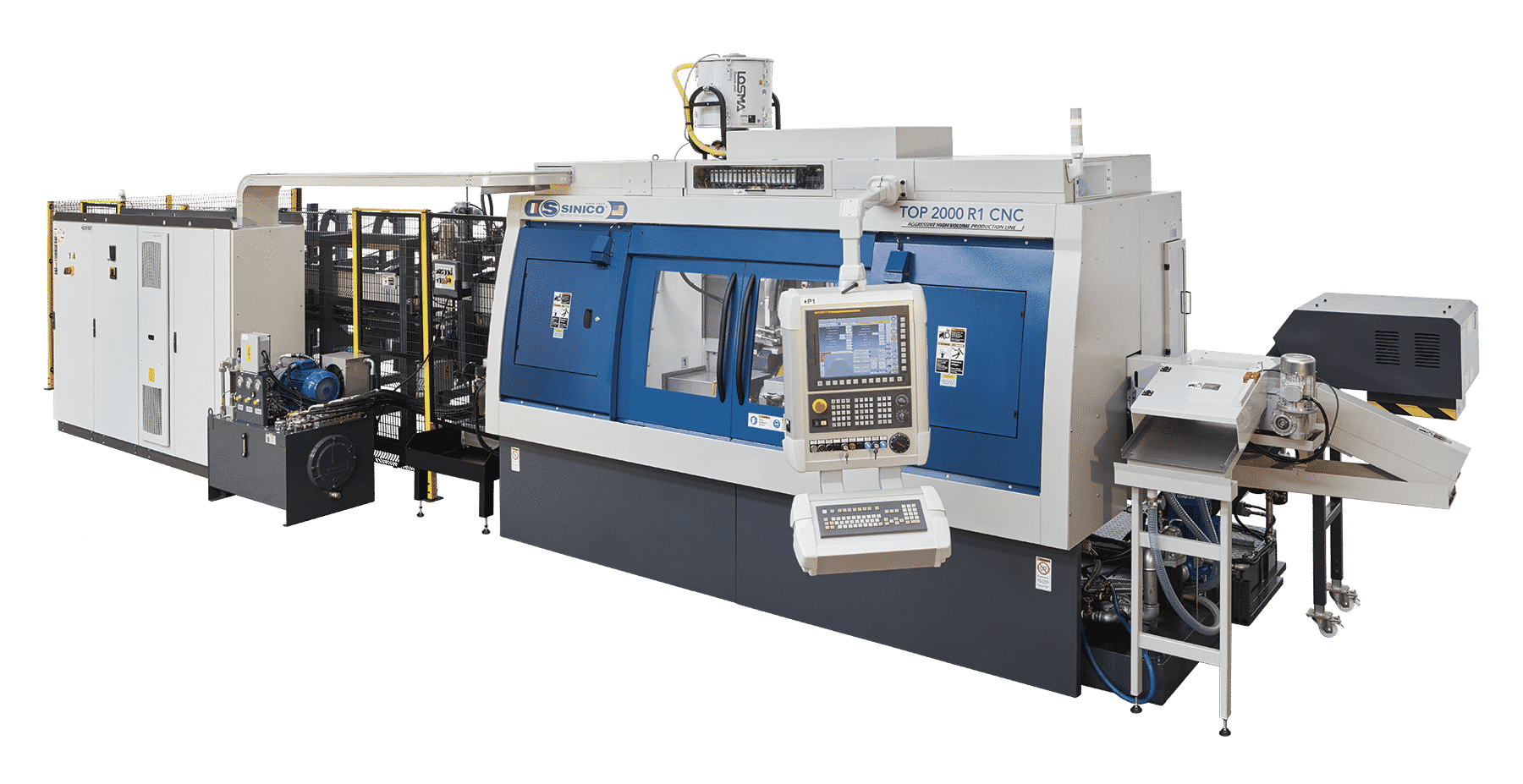 Parts length
10 - 350/90 - 550/19 - 750 mm
Lenght of loadable bars
3000 - 6000 mm (standard) 7000/9000/12000 on request
Motor power
7,5 kW/11kW/15kW
Spindle rotation range
450 - 4000 rpm (standard)
Blade rotation range
40 - 260 rpm (standard)
Blade diameter
315 - 450 mm
Contact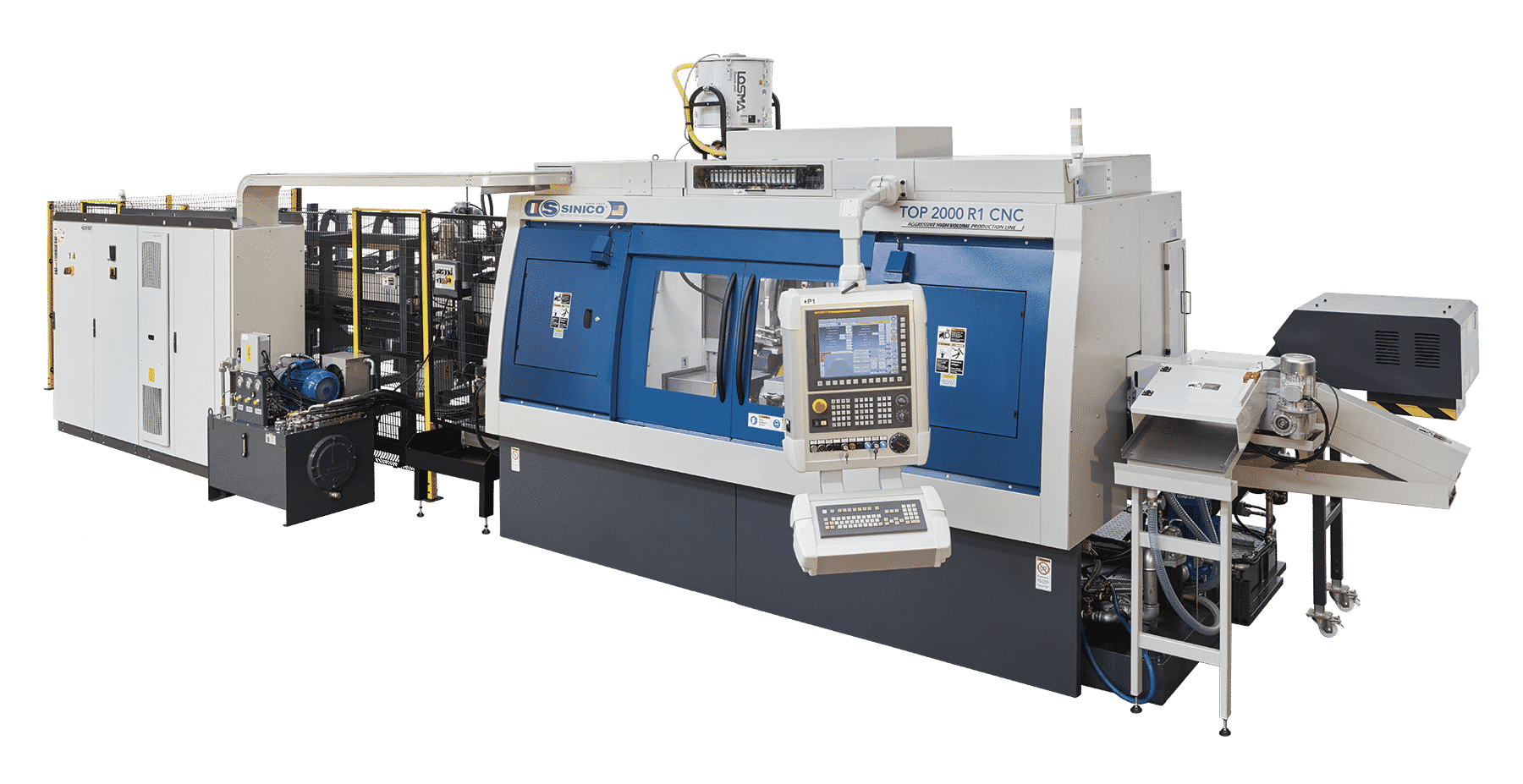 Electric system standard series CNC
Fanuc
Bar loader available in 4 versions.
• Machine productivity up to 2500 pieces/hour
Chip conveyor • Liquid coolant/lubricant system • Std. unit for use with emulsion • Copper/Aluminium chips treatment station • Parts inspection device with G/NG independent exit way
Top 2000 R1 CNC
Automatic numerical control custom cutting end working machine.
Rotary transfer machine with horizontal axis for tube and bar end cutting and machining. Flexible, highly customisable numerical control machine. Guarantees high productivity, up to 2500 pieces/hour, designed for the machining of small to large pieces: bar diameter from 6 to 110mm, finished piece length up to 700mm. Maximum versatility in tube and bar machining It is able to perform the following processes: Chamfering – Facing – Longitudinal and transversal drilling – Threading – Turning with static piece – Turning with rotating piece – Boring – Forming – Marking – Milling