TAP Line, the perfect machone for all your tapping needs
The TAP line is a family of CNC transfer machines featuring a vertical rotary transfer developed to perform boring and tapping operations on pipes with diameters ranging from 20 to 200mm, up to 150mm long. These operations are extremely precise and quick thanks to the use of the most cutting-edge technologies such as our snap male, a tool entirely developed and created in our workshop.
TAP machines were created to work on pre-cut parts and to transfer said parts to the clamps by means of the most sophisticated transfer devices, such as the vibratory bowl and the anthropomorphic robotic arm. However, if needed these machines can also be connected to a dedicated line, the Beaver HD-200 to cut the bar autonomously.
FIND OUT THE PERFECT ONE FOR YOU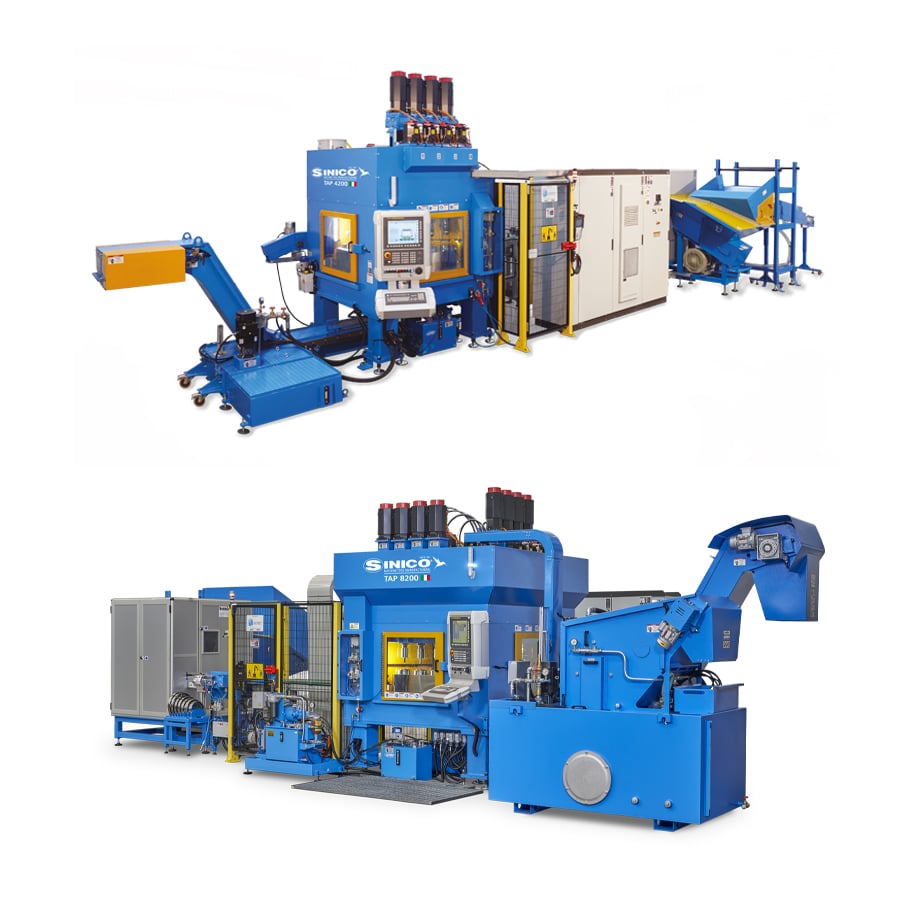 What can Sinico Tap machines do?
The optimization of the productive process of these machines allows our customers to produce up to 1000 pieces per hour. The TAP line's great productivity makes this model the ideal solution when it comes to producing bushings and fittings which require an internal threading from 2" to 6" in depth.