2021 TAP 8200
Transfer machines
4/6/8 operating units
and robotic machine tending.

FEATURED PRODUCTS
Top 1100 R2 CNC
High productivity automatic machine for cutting to length and machining at the ends with numerical control, up to 2750 pieces / hour, designed for the processing of small pieces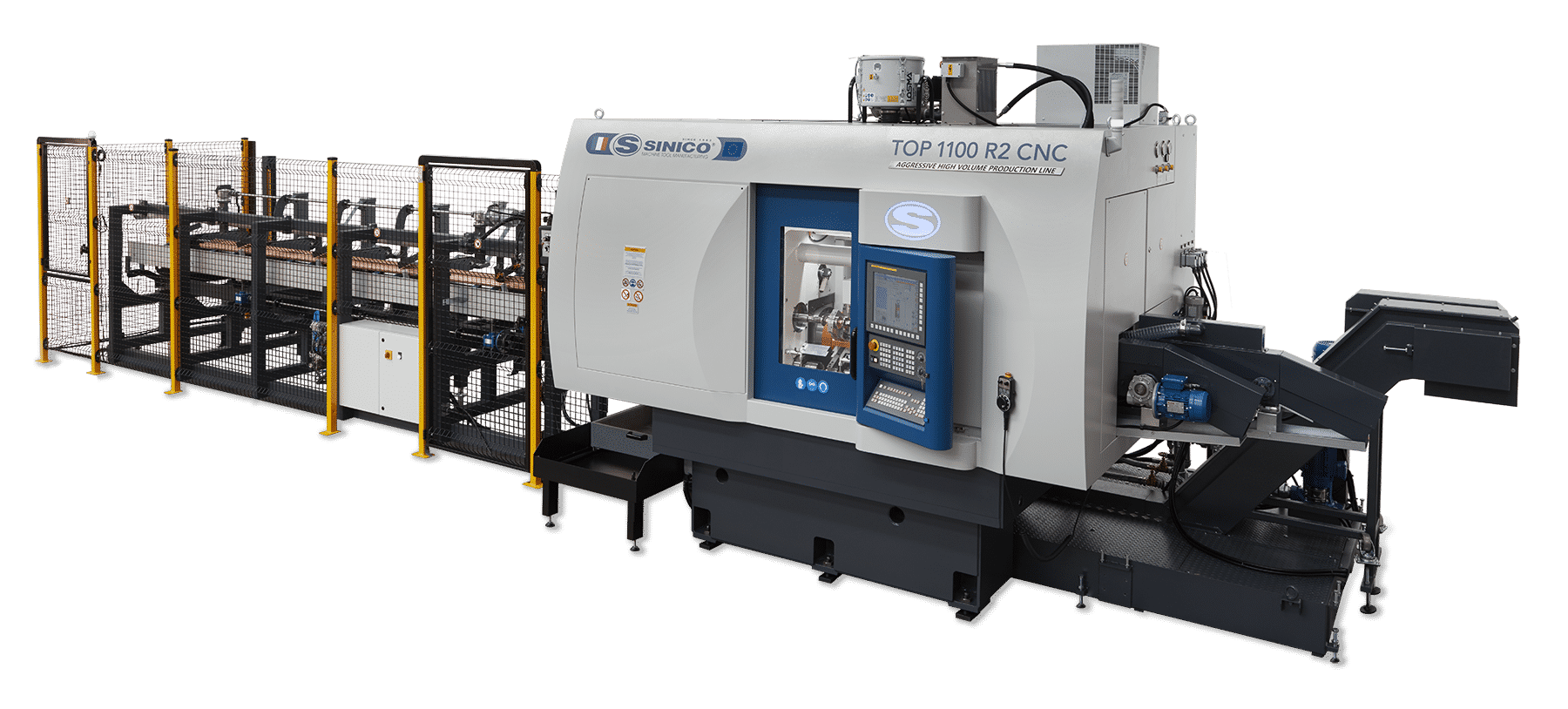 The value of our company
Innovation 4.0 and entirely Sinico planning
Sinico Manufacturing boasts a technical department with highly specialised personnel able to design our machines, starting from the initial idea through to its complete development in the production department. As such, we're able to promptly intervene to solve any problems that may arise during the course of works.
Production
Every single piece created in-house
Our production department creates the pieces needed to build our machines every day; for us, Kilometre Zero is a full-blown reality.
Our Production
The prodigy
Every day, Sinico machines sold throughout the world cut roughly one million pieces.