The collapsible tap is a special type of tapping tool. Its special feature is that it has a mechanism that can automatically pull out and retract the cutting edges depending on what stage of the operation the tap is in.
With the birth of our specialized tapping line, we immediately realized the potential of this technology. Thus, after careful studies, we were able to identify a mechanical system capable of controlling the opening and closing of the cutting edges. In fact, thanks to it, it is possible to adjust the opening of the tapping heads by means of the CNC panel and to close them once machining is completed.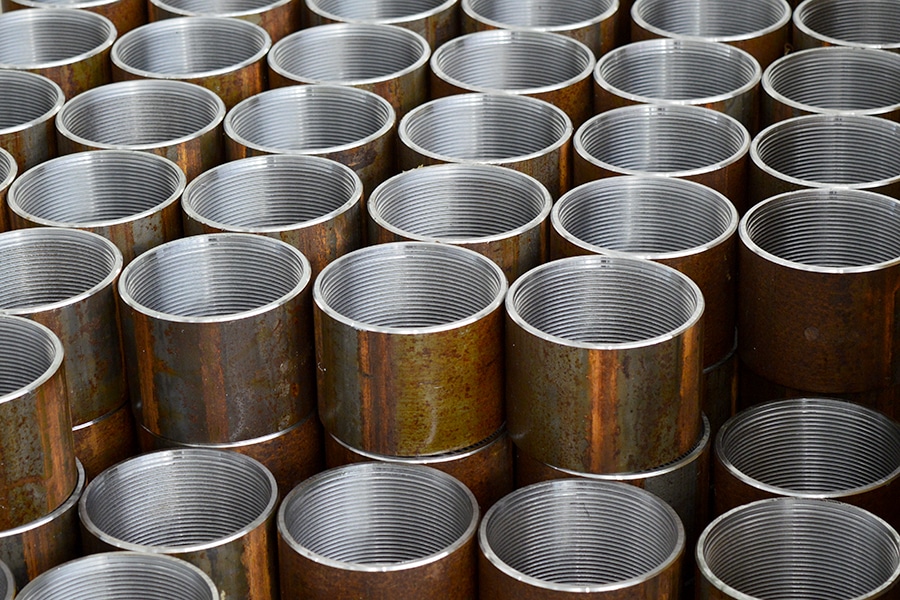 By equipping our lines with the first example taps, we were able to appreciate the advantages over classic tapping tools. With the use of the tap, it was possible, on the one hand, to reduce the unscrewing time and consequently of the entire machining process. On the other hand, the retracting combs prevent the cutting edge from running backwards through the created thread, preserving its quality.
Sinico snap-on taps have HKS – 100 attachments with adjustable and replaceable cutting edges to enable the production of different thread pitches. They can be equipped to machines that produce parts with diameters ranging from 2.5″ to 6″. They, combined with the best part handling systems, enable hourly production of 1,000 threaded bushings or other fittings with diameters of 200 mm, lengths of 150 mm and tapping depths of 6″.
If you are curious visit the product sheet or watch our machines at work.
See the techincal data sheet