Facing and Centering machines are essential machine tools for machining many parts, especially axisymmetrical parts. As their name suggests, their main task is to perform end facing and centring on the ends of tubes, bars or forgings. In machine shops, they are mainly used to carry out initial operations, in order to reduce costs and time for successive machining operations.
The latest generations of centre cutters have evolved considerably. Although they are still used to carry out preliminary machining operations and organised in line with other machines, they are increasingly acquiring the characteristics to also be used "stand alone". In fact, the latest facing and centering machines are able to perform a greater amount of machining, reducing the need for subsequent steps in other machines.
Caorle facing and centering machines
Our Caorle line represents an example of this new machine philosophy. Launched in 2014, it immediately established itself as a heterogeneous family of facing and centering machines and machining centres capable of machining the ends of medium to large metal parts such as drive shafts, axles and construction poles.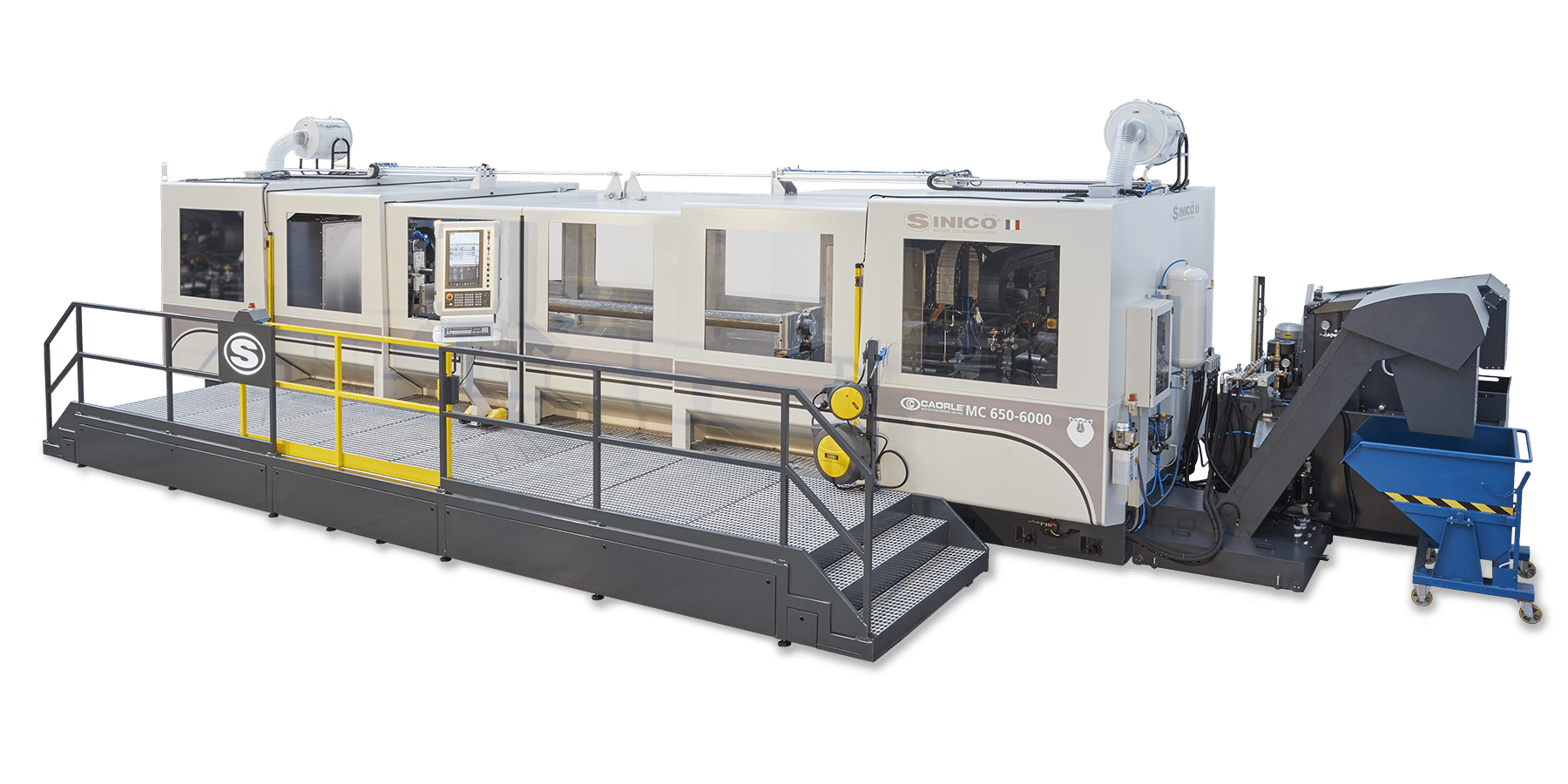 Specifically, the work that can be done includes numerous operations on the extremities including:
Chamfering;
Facing;
Drilling on and off-axis;
Deep drilling on and off-axis;
Threading;
Turning with static workpiece;
Boring;
Milling;
Profiling.
One model in particular, the Caorle MC 650, represents a breakthrough for facing and centring machines in its category. The strength of this machine lies in its ability to process both ends of workpieces up to 12 m long and with a maximum Ø of 330 mm using a single, rapid clamping.
The main advantages of this working mode are:
Better tolerances obtainable;
No need for additional machines in the line allows better utilisation of resources;
Strong increase in productivity due to the absence of additional handling.
Strengths of the MC 650 facing and centering machine
It is not only the winning logic that makes this facing and centering machine ideal for the production of numerous parts, but also the choice and design of some of its components that contribute to making the MC 650 a reliable and versatile machine capable of increasing productivity.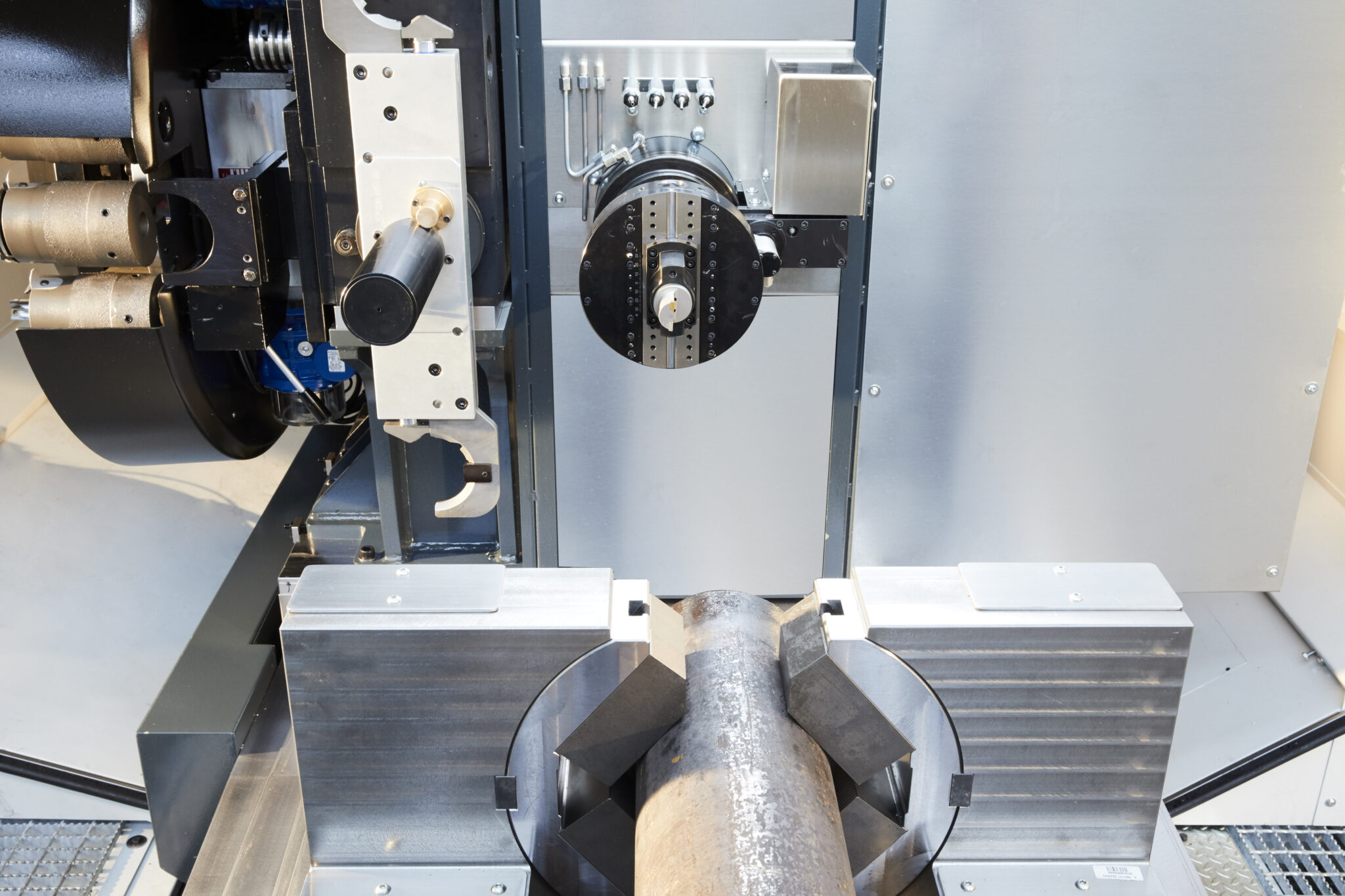 Electro-welded basement
The MC has an electro-welded steel basement integrated with a chip transport channel. This element contributes to the quality of work in two ways. On the one hand, the electro-welding provides the machine with stability and rigidity during production. Furthermore, the presence of the chip channel facilitates the management of production waste, reducing its negative impact on the quality of machining and the service life of the tools used.
Large-opening tailgate
Another important structural element is the tailgate with large opening capacity, not only from the front but also from the rear and top of the line. It allows first of all a quick and easy servicing by overhead crane, robotic arm or other traditional loaders. In addition, the large opening facilitates maintenance operations, helping to preserve the good condition of the machine.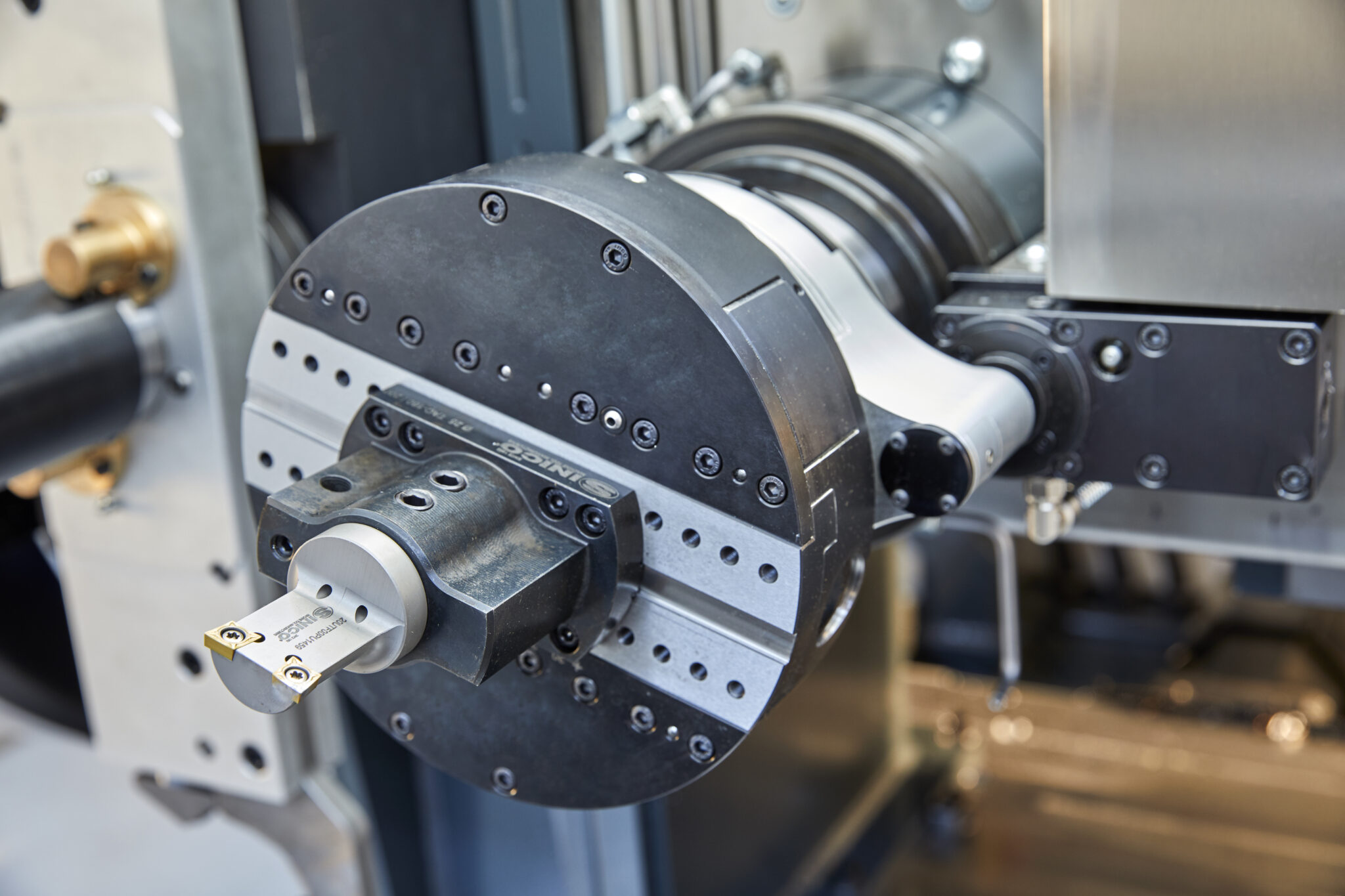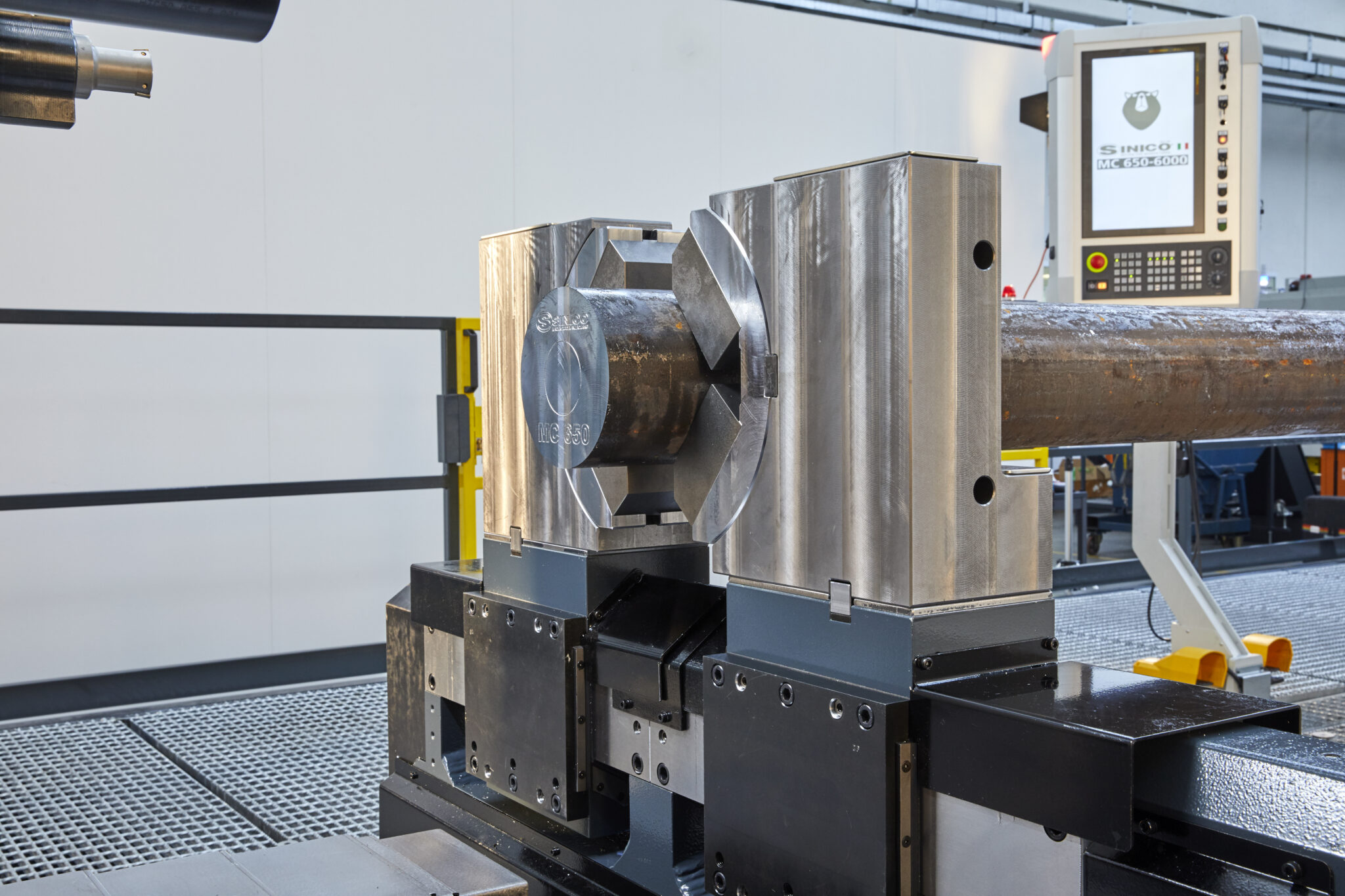 Modular components and axles
The Caorle facing and centering machine, like the others in the Sinico family, are highly customisable, thanks to its modular components, i.e. the working and clamping units, self-centring vices and other specific customised systems. This makes it easy to find the ideal configuration for each customer's production requirements. The machine is designed to work on three axes, but on request a 'U' rotary axis can be added to both machining units for further machining.
Tools magazine
Another distinguishing feature of the MC range is its versatility. Each machine in the MC range can perform end machining on metal products of different sizes and shapes. Thanks to a simple and intuitive control panel and a tool changer supported by a tool magazine with 20 available slots, it is possible to switch from one workpiece to another in a short time. In fact, a simple reconfiguration of settings from the HMI and a jaw change if necessary is required.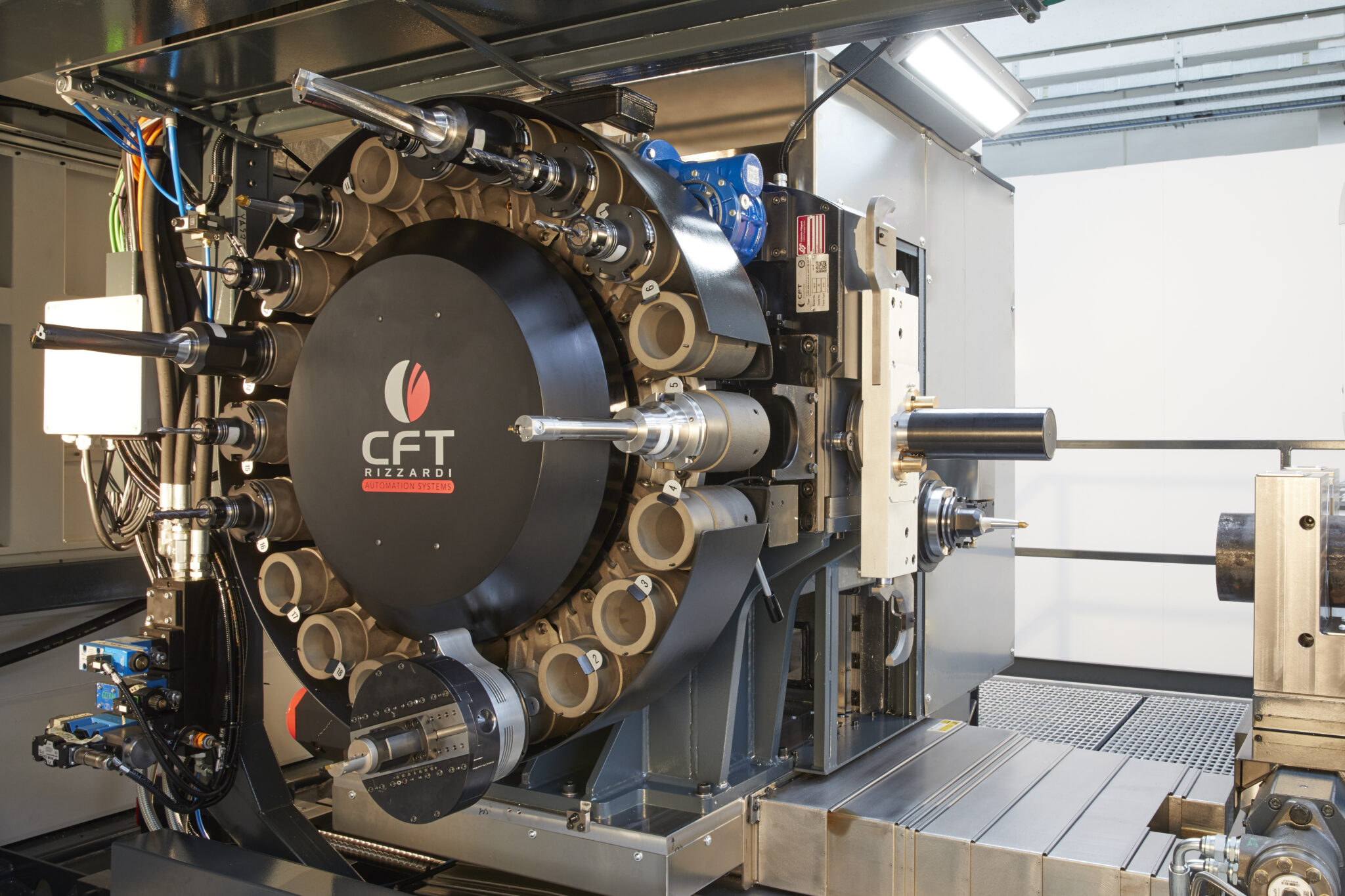 If you are looking for a machine to process the ends of medium or large metal products, Caorle machines are definitely for you. A sales and technical team will design the machine that best suits your needs.