CNC Machines for end cutting and operating
Each Sinico machine is customized according to our clients' productive needs
in order to find the most efficient configuration
REQUEST A QUOTATION
Three lines for every need
Sinico lines are CNC machine tools specialized in cutting and operating the ends of pipes or bars. Our range of products includes three lines: the Top, the Tap and the Caorle, all of which are made to meet specific needs.
Our three types of machines are able to cover a wide production range, this thanks to their flexibility to work with parts of varying dimensions; from small fittings, threaded bushings and pipe nipples all the way to bigger parts such as axials, shafts and micropoles for construction.
The operations that can be performed by Sinico machines are numerous:
Outer and inner threading;
Turning;
Chamfering;
Boring;
Drilling;
Facing;
Centering;
Grinding.
FIND THE PERFECT FOR YOU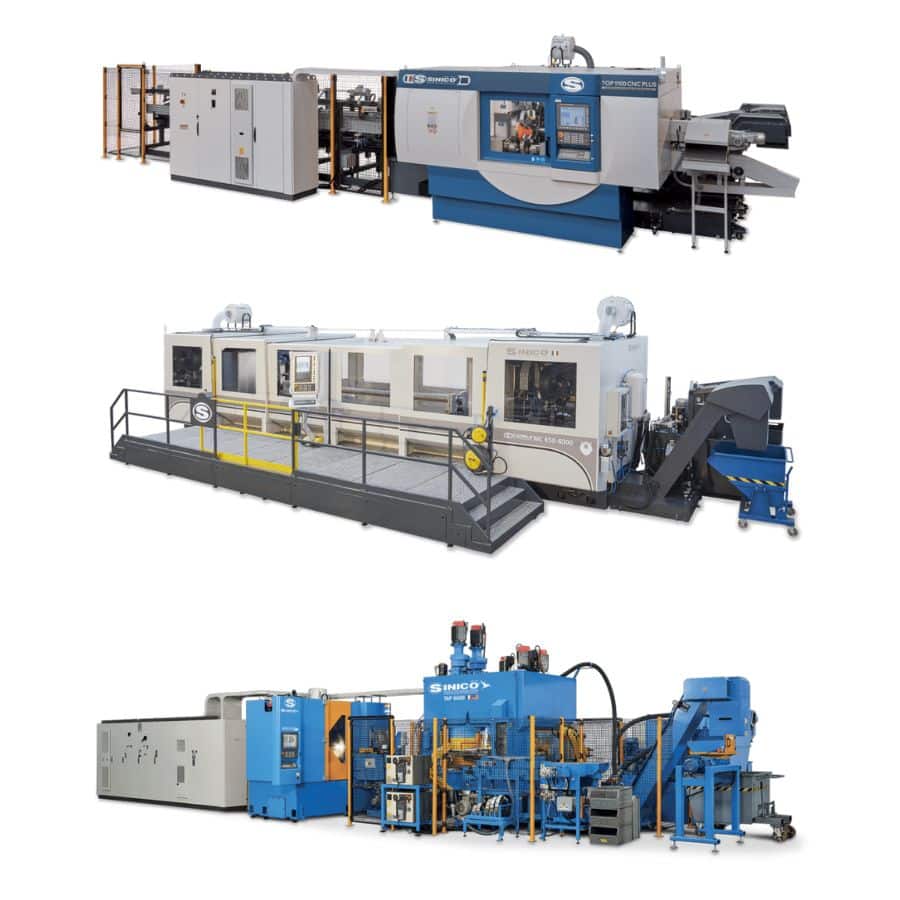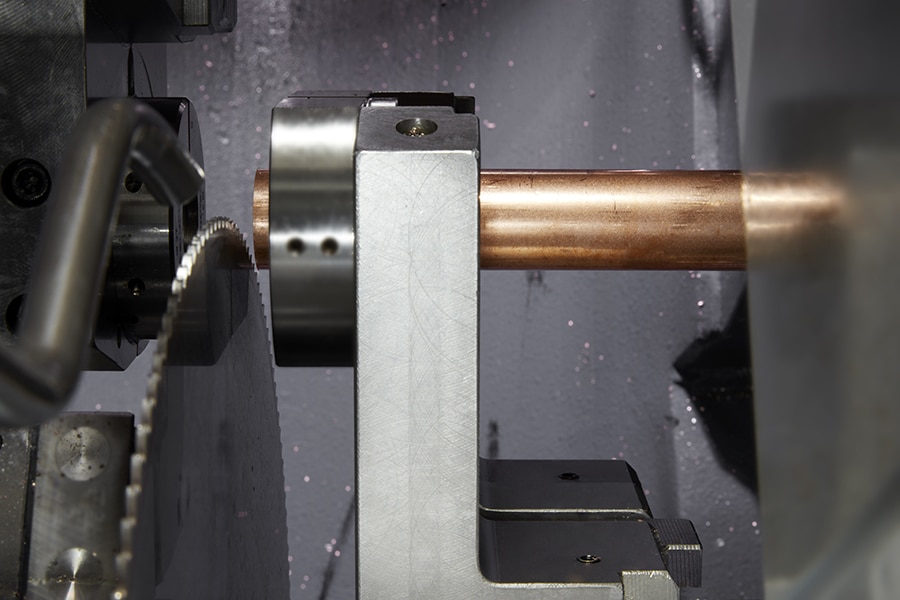 Speed
Short cycle times
Easy and quick setup switching
Precision
High quality production
Possibility to work with low tolerances
Resistance
High quality materials
Easy and intuitive maintenance
ADDITIONAL INFORMATION
What can Sinico machines do?
The care we put in choosing each component makes every Sinico machine a perfect solution for those sectors which require high standardization/automation levels together with high production quality, such as automotive, building and ship construction.