CNC rotary transfer machine with horizontal table for end cutting and operating
REQUEST A QUOTATION
TOP Line, one machine to cover all operations
The Top line is a family of CNC transfer machines featuring a horizontal rotary table made to operate on the ends of pipes and tubes with variable lengths. The length range goes from 6 mm to 1000 mm, whereas for the diameter Ø 4 mm to Ø 110 mm. Each line has a cutting unit, but it can also work on parts which are pre-cut, forged or moulded.
Sinico machines are customized according to our customers' needs in order to find the best solution to optimize productivity.
The operating units can be equipped with different tools to perform numerous operations, such as:
Outer/Inner threading;
Chamfering;
Grinding;
Boring;
Facing;
Longitudinal and diagonal drilling;
Turning;
Molding;
FIND OUT THE PERFECT ONE FOR YOU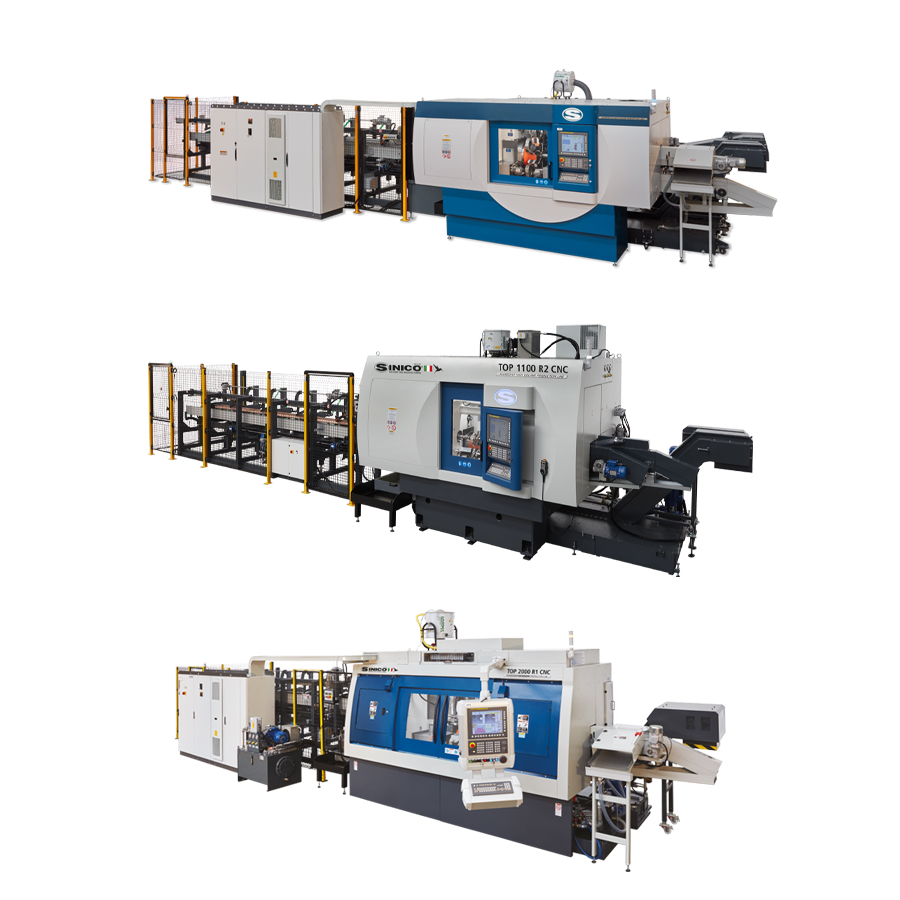 What can Sinico TOP machines do?
Thanks to our team of experts and professionals, together with an accurate selection of each component, we are able to develop each machine with optimized operative phases and cycle times. This results in a production of 2500 pieces per hour on average.
The TOP line has always been a favourite among our clients from all over the world when it comes to improve the productivity of their plants. Our success relies on the possibility to perform different types of operations on parts with variable diameters, all with one machine. This versatility is what makes our machines the best to operate on a number of products, such as:
Pipe Nipples;
Bushings;
Fittings;
Joints;
Lugs;
Pivots for chains;
Bearing components.